The Cat Next Door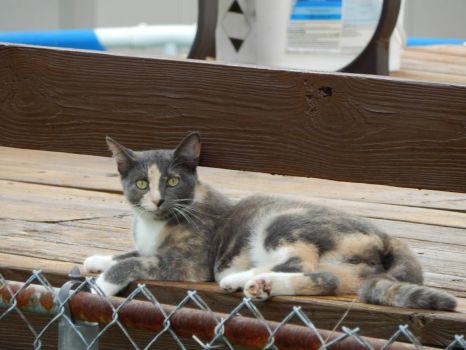 Why are you reporting this puzzle?
My neighbor's kitty lounges on her deck and keeps an eye out for the birds eating at my feeders. She is a very pretty and sweet girl. Unfortunately, she doesn't get enough attention from her owners. As soon as she sees me outside she comes running for some pets. However, the more I befriend her, the less birds I have coming to eat!
How do you follow a puzzle creator?

Do you have one or more jigsaw puzzle creators on Jigidi whose puzzles you are always looking for? Then you might consider "following" them, which means you'll receive a notification upon their newest postings.