Sochy V. I. Lenina a J. Fučíka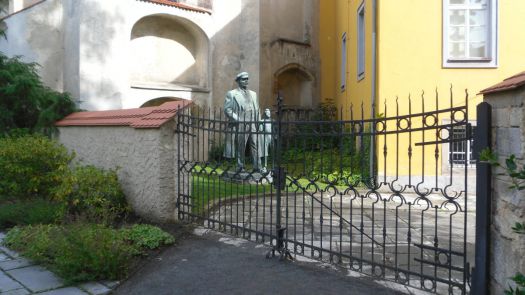 Why are you reporting this puzzle?
V klášterní zahradě v Chebu se nacházejí sochy Vladimira Iljiče Lenina a Julia Fučíka. Do roku 1990 stála socha Lenina v centru Chebu, Fučíkova socha v centru Františkových lázní.
In the monastery garden in Cheb are statues of Vladimir Ilyich Lenin and Julius Fučík. Until 1990, there was a statue of Lenin in the center of Cheb, a statue of Fučík in the center of Františkovy Lázně.