Mango the Eclectus Parrot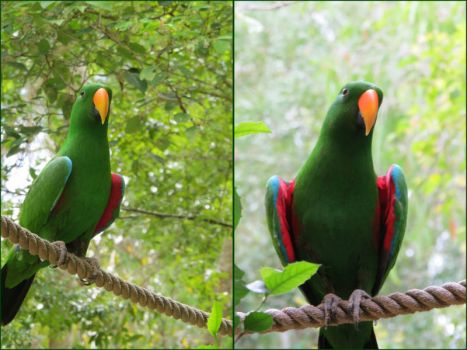 Why are you reporting this puzzle?
At Hartley's Crocodile Farm north of Cairns.
Mango was a real cutie - he wasn't tethered nor had his wings clipped - so was as free as a bird!!!!!
He called out when he saw people coming near, and bobbed his head and flapped his wings ever so slightly - a real camera magnet!!! And he knew it!!!....but he was gorgeous!
He was about 1 metre above our heads.