James Whale, the famous director of Frankenstein, in 1930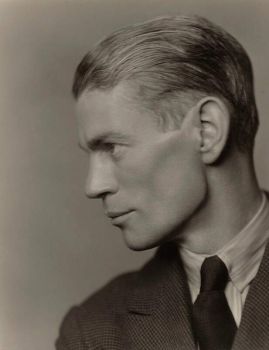 Why are you reporting this puzzle?
James Whale is the famous Hollywood director of the 1930's. He was born in 1898 in Dudley, Worcestershire, England. He died in 1957 in Los Angeles, California, USA. He fought in WW I and afterwards became a stage actor & stage director. In 1928 he directed the stage play "Journey's End" starring Laurence Olivier. It was about British officers during the waning days of WW I. He caught the eye of a Broadway producer and came to New York in 1929 to direct the same play. In the same year he journeyed to Hollywood to direct the filming of "Journey's End". He was sought after due to his stage experience which would translate well to talking movies. It was released in 1930 to great success. In 1931 he chose to direct "Frankenstein" because he was tired of war movies. He went on to direct The Old Dark House (1932), The Invisible Man (1933), The Bride of Frankenstein (1935), Show Boat (1936) with Paul Robeson, & The Man in the Iron Mask (1939) with Louis Hayward and Joan Bennett.

His films were influenced by German Expressionism, a concept pioneered in Germany during WW I. Moods are expressed by creative distortion showing an impression of a scene instead of its physical reality. In film this ideology can apply to every aspect of the creative process, from dream-like sets to melodramatic on-screen performances. For this reason German Expressionist cinema also has close-knit ties to architectural design such as Bauhaus. Films such as The Cabinet of Dr. Caligari, Nosferatu, and Metropolis are often studied as perfect examples of how set design can be used to create a world that is aesthetically controlled by the film's emotional instructions. M (1931) with Peter Lorre and directed by Fritz Lang also makes use of German Expressionism. This pioneering artistic movement directly influenced American film in the 1940's & into the 1950's with the coming of Film Noir which produced such classics as The Maltese Falcon, Laura, White Heat, Sunset Boulevard, and The Night of the Hunter among so many other fine films.

It is also thanks to James Whale that a breakthrough came about in film, namely camera movement. He is credited with being the first director to use a 360-degree panning shot in a feature film as seen in Frankenstein & Show Boat. What is also interesting is that he was openly gay - both in Britain & in the USA - at a time when the closet was the rule. He was not flamboyant nor loud - just gay. He knew that there was no big deal in being and showing your natural self.

The 1940's & 1950's left him by the wayside. He directed very little. In 1956 he suffered a series of strokes leaving him depressed and dependent. In May 1957 he committed suicide by drowning in his swimming pool at age 67. In part his suicide note read:

To All I Love,

Do not grieve for me. My nerves are all shot and for the last year I have been in agony day and night—except when I sleep with sleeping pills—and any peace I have by day is when I am drugged by pills. I have had a wonderful life but it is over and my nerves get worse and I am afraid they will have to take me away. So please forgive me, all those I love and may God forgive me too, but I cannot bear the agony and it [is] best for everyone this way. The future is just old age and illness and pain. Goodbye and thank you for all your love. I must have peace and this is the only way. Jimmy

The world of cinema thanks him for his contributions to film. The public thanks him for his enduring films. I thank him for being the man & the artist that he was. He endures. God bless him.

NOTE: For a fictionalized cinematic view of his life, watch "Gods & Monsters" released in 1998 with Ian McKellen and Brendan Fraser. It won the Academy Award for Best Adapted Screenplay while Ian McKellen was nominated for Best Actor.
What's up with Jigidi and erotica?

Blatant sexual objectification is not allowed on Jigidi. You'll find our review criteria for erotica here, along with a more in-depth rundown on our stand on blatant sexual objectification on Jigidi.