Train track to infinity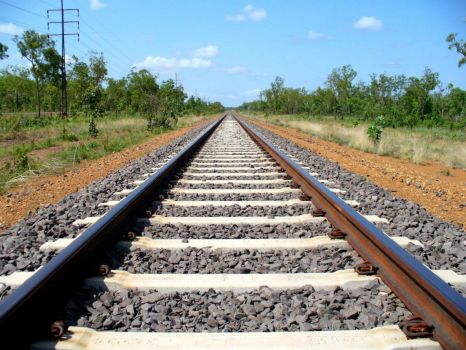 Why are you reporting this puzzle?
This track covers 4,000 kilometres of some of the driest , most isolated country on the planet. The train which does this trip in 40 hours of actual travelling time is powered by a single 4,000 horsepower diesel-electric engine, and often measures more than 700 metres in length.