~~🦢/⍽⍽\ Fairytale Chateau /⍽⍽\🦢~~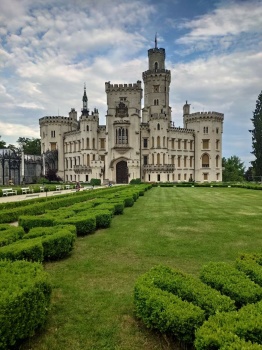 Why are you reporting this puzzle?
Hluboká Chateau in the south of the Czech Republic has undergone historical development since the 13th century, when the castle stood in its place. The original Gothic appearance of the castle was replaced by a Renaissance chateau at the end of the 17th century. In the middle of the 19th century, the castle was further reconstructed in the Tudor Gothic style according to the model of the English Royal Castle of Windsor. Today, this beautiful romantic building surrounded by gardens and ponds is a popular destination for tourists from all over the world
What is the filter for?

Some puzzles are shown behind a filter. These puzzles are within our guidelines but still is material of which some will take great offence. Read more about the reasons and workings of the content filter and how you can set your account up to either see or not see puzzles that are shown behind a filter.