Jean Paul Laurens (French 1838–1921), The Death of Tiberius (1864)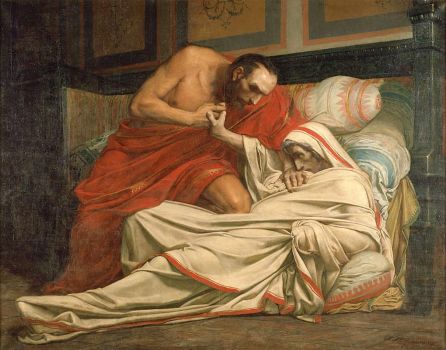 Why are you reporting this puzzle?
Tiberius Caesar Augustus (42 BC–AD 37) was the second Roman emperor, reigning from AD 14 to 37. He succeeded his stepfather, Augustus. In his 78th year he fell ill and appeared to stop breathing. His successor, Caligula, was being congratulated on becoming emperor when Tiberius began to revive, causing confusion and dismay (he was not very popular). At that point the Praetorian prefect Macro had Tiberius smothered with his own bedclothes.