Themes "Movies, Actors & Actresses"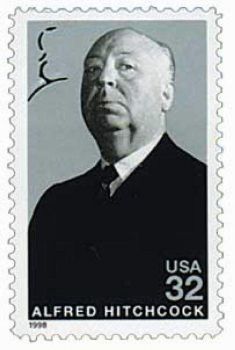 Why are you reporting this puzzle?
Sir Alfred Joseph Hitchcock, KBE (1899 –1980) was an English film director and producer. He is one of the most influential and extensively studied filmmakers in the history of cinema. Known as "the Master of Suspense", he directed over 50 feature films in a career spanning six decades. His films garnered a total of 46 Oscar nominations and six wins.

The "Hitchcockian" style includes the use of camera movement to mimic a person's gaze, thereby turning viewers into voyeurs, and framing shots to maximize anxiety and fear. The film critic Robin Wood wrote that the meaning of a Hitchcock film "is there in the method, in the progression from shot to shot. A Hitchcock film is an organism, with the whole implied in every detail and every detail related to the whole."

My father was a great fan of him, he was telling me stories with suspense but not at all scary. Decades later when I saw "The Birds" in a video I realized the source of his stories.