Skjálfandi Bay, Husavik, Iceland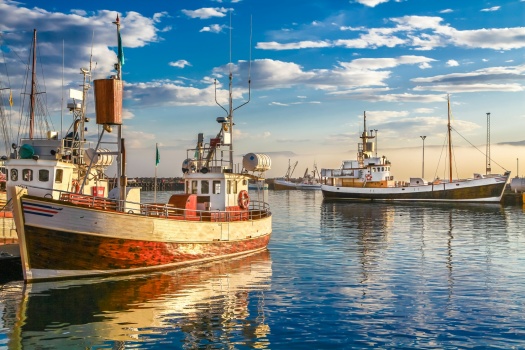 Why are you reporting this puzzle?
In Today's Daily Jigsaw Puzzle, we visit
Skjálfandi Bay
, located in northern Iceland. The bay is enveloped by majestic mountains and opens towards the Greenland Sea.
Husavik, a quaint town on its shores, has historically been a fishing village and has embraced its reputation as the 'Whale Capital of Iceland.' The town offers a blend of natural and historical charm, with its colorful houses, wooden church, and multiple museums.
The waters of Skjálfandi Bay are rich in plankton, which attracts a wide array of marine life, notably various species of whales, dolphins, and seabirds. These fertile waters have historically been integral for the local communities, providing sustenance and driving economic activities, particularly fishing. In recent decades, however, the emphasis has gradually shifted from fishing to tourism, with particular attention on eco-friendly whale watching.
The land around Skjálfandi and Husavik is characterized by dramatic landscapes formed by volcanic activity and shaped by glaciers. The terrain varies from the coastal lowlands to towering cliffs, providing habitats for diverse terrestrial fauna and flora.
What do you say - would you like to go
whale watching with us today in Skjálfandi Bay
? (Say yes! ♥)
Did you know you can solve a puzzle in a different size than its original?

If you're interested in a particular puzzle but find it too large or small, you can adjust the number of puzzle pieces to better align with your preferences ♥️ To learn more, please refer to our information on the new resize feature 👍