Cat, Grand Avenue Bridge, Del Mar, California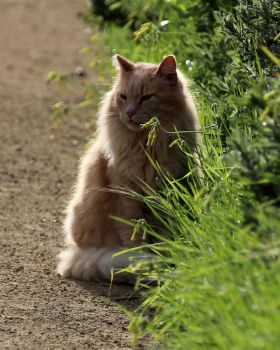 Why are you reporting this puzzle?
I hate seeing this cat on the trail. It has been around for a few months, and someone at one of the local offices feeds it, but I know there are coyotes here. There used to be other cats too, but this is the only one I have seen recently. If it were friendly, I would scoop it up and take it home with me!