Theme: Farm animals, mules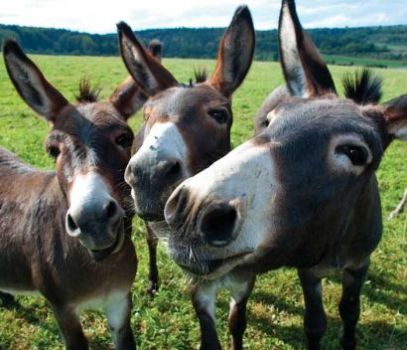 Why are you reporting this puzzle?
A mule is the offspring of a male donkey (jackass) and a female horse (mare). Horses and donkeys are different species, with different numbers of chromosomes. Mules are reputed to be more patient, hardy and long-lived than horses, and are described as less obstinate and more intelligent than donkeys. Mules are used today in many parts of the world because of their ability to withstand hardships and perform work under conditions too severe for many other pack animals.