Baby Bluebird looking for mommy with food.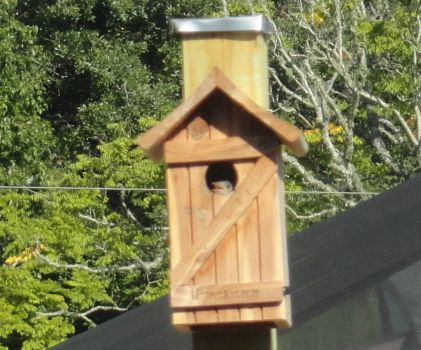 Why are you reporting this puzzle?
We were so lucky to have bluebirds make a nest in one of our birdhouses. This one kept looking for the parent. I think there were 3 babies. They kept popping their heads up and then ducking down if they heard a noise. They have flown away without us seeing them leave though. But the parents are making another nest in the house. Just adorable.