Orthodox Monastery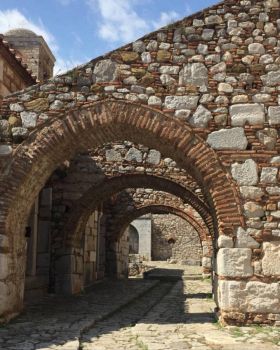 Why are you reporting this puzzle?
Greek Orthodox Monastery at Hosius Loukas, Greece - 2009

Built in the 10th Century, Hosios Loukas is one of three surviving mid-Byzantine monasteries in Greece. Byzantine architecture is noted for their natural beauty and maintaining harmony with the surrounding landscape.

The passage of time has seeped deep into the stone. When I walked the quiet passages, I could feel the age press against me and seep into my own being.

Hosios Loukas remains an active monastery today.