Snorkelling trip to Moore Reef - Cairns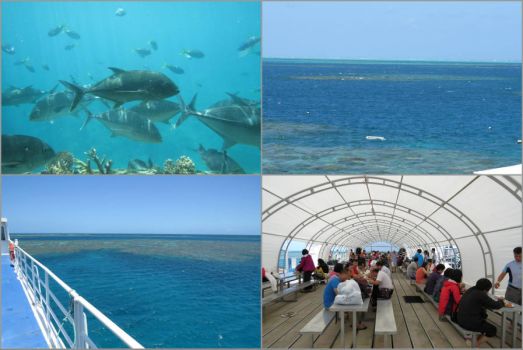 Why are you reporting this puzzle?
Chris and I recently went up north to Cairns to do two or three reef snorkelling trips to the Great Barrier Reef - but the weather was windy & showery - so we only managed one trip. But what a trip - I've never seen so many people seasick and puking!!

We tied up to a permanent pontoon at Moore Reef and the water was terrific - but we got slapped around the face by the chop a bit too much!!
There were stacks of Chinese tourists on the trip - not much into swimming - but they LOVED the heli-flights over the reef and the semi-submersible boat.........and then there was the rough trip home after lunch...........
Needless to say, I'm pleased that I don't get seasick!!!!