"The Sisterhood"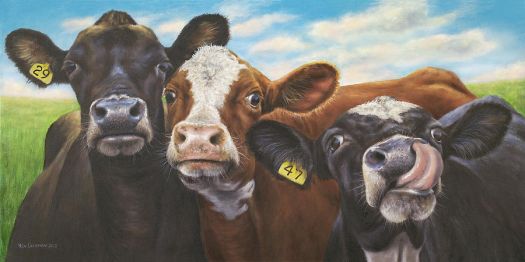 Why are you reporting this puzzle?
Statement by Kim Lockman;
This painting is just plain FUN! I wanted it to put a smile on the face of anyone who looks at it...and I think I was successful. These three girls are goofy and up to some sort of shenanigans, as you can plainly see. Go ahead and giggle...it's ok!