My Zygocactus Flowering Now. Smaller.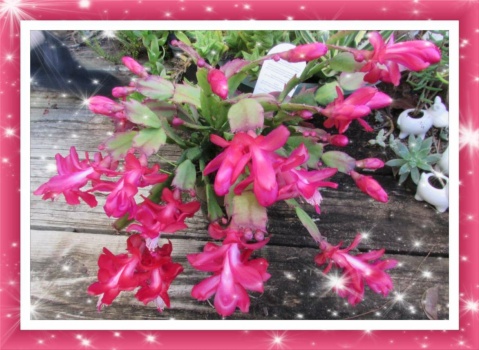 Why are you reporting this puzzle?
I haven't been outside much lately as we've had very cold winds, so I was thrilled to see this Zygocactus (Christmas cactus) flowering, on the deck. They flower in winter here.
It was so pretty I gave it some sparkles.
What's up with Jigidi and erotica?

Blatant sexual objectification is not allowed on Jigidi. You'll find our review criteria for erotica here, along with a more in-depth rundown on our stand on blatant sexual objectification on Jigidi.