Flocke our forest cat
Why are you reporting this puzzle?
Flocke (white like a snowflace ;) is also one of our foundlings. Normally she does not stay around the house, unless its dinertime. But when she notices that i'm going into the forest, she comes and accompanies me. So, she is kind of my bodyguard....
More jigsaw puzzles in the cats category
3:36
amdurnf
2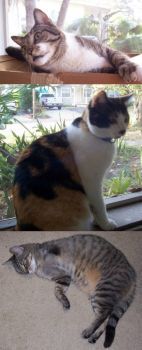 10 July 2019 - 9 June 2017