Dollhouse Kitchen 34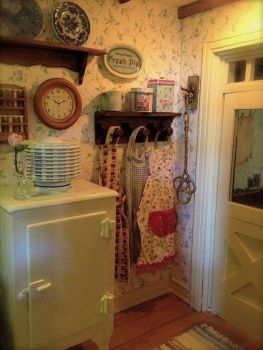 Why are you reporting this puzzle?
I collect pictures of miniature rooms from all over the internet and I've forgotten (or never knew) who to credit them to.

If you see a picture that is yours and would like me to credit it or remove it, please let me know in the comments.

Thank you.

And for those doing the puzzles, yes, these are all miniature rooms, regardless of how real they look.
How many accounts can a person have on Jigidi?

1 account; or 2 if you have a creative need for a second account - but this requires transparency in your profile descriptions that you hold both accounts. To trust each other and interact with our shoulders down and hearts soft, we all must know with whom we are communicating.

Read more about what to do if you have more than one account on Jigidi.