Final Fall Foliage ride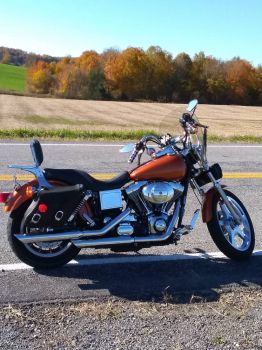 Why are you reporting this puzzle?
After 3 months recovering from a broken ankle, my "boot" is gonzo (as of this morning) and I was able to sneak in one last ride!
How do you follow a puzzle creator?

Do you have one or more jigsaw puzzle creators on Jigidi whose puzzles you are always looking for? Then you might consider "following" them, which means you'll receive a notification upon their newest postings.