Nutella!!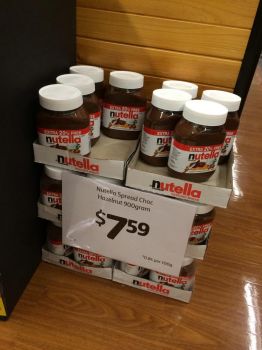 Why are you reporting this puzzle?
We were staying very close to Chinatown in Sydney and there was a BIG Coles supermarket next door in the underground shopping Mall. And what did we find - jars of Nutella at nearly £4 a jar! No thank you - too expensive.
But - we did buy ...