More of Our Gorgeous Pair. Larger.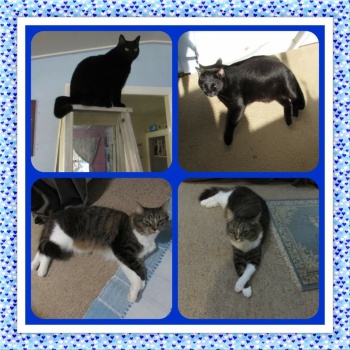 Why are you reporting this puzzle?
For those of you who don't know, we got them as rescue cats about 18 months ago. Sophie took a while to settle, as we (and our vet) believed she had been abused, and she needed calming medication for quite a long time, but she is so sweet now. She does love us all but is mostly "Daddy's girl' and loves Julian best. Shadow settled immediately and loves us all.

Top Left: Julian was closing the vents in our ceilings, as we have a big evaporative cooler on our roof and we cover it up and close all the vents in winter. He got down off the ladder to move it and Shadow shot up to the top! I will help Dad!

Top Right: Enjoying the winter sun which streams into our kitchen in the mornings.

Bottom Left: Sophie relaxing again with crossed paws.

Bottom Right: More relaxing.
More jigsaw puzzles in the cats category
0:25
laurajane
28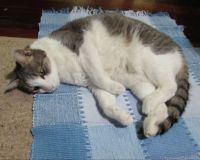 0:47
Dilubreuer
22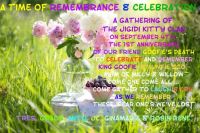 31 August 2018 - 3 July 2016