✾⊱☼⊰✾ Spring welcoming ✾⊱☼⊰✾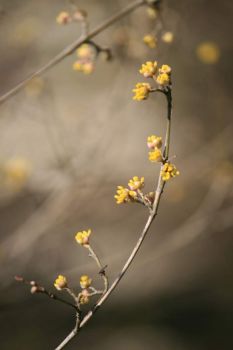 Why are you reporting this puzzle?
Cornus mas
is a deciduous deciduous shrub that grows to a height of 7 m. In spring, it blooms among the first woody plants with delicate yellow flowers from which oval red fruits grow at the end of summer with very sour to astringent taste. They have a very high content of vitamin C and are used in apol with other fruits to make syrups and jams. In folk medicine they are used for digestive problems
What is the filter for?

Some puzzles are shown behind a filter. These puzzles are within our guidelines but still is material of which some will take great offence. Read more about the reasons and workings of the content filter and how you can set your account up to either see or not see puzzles that are shown behind a filter.