Robber fly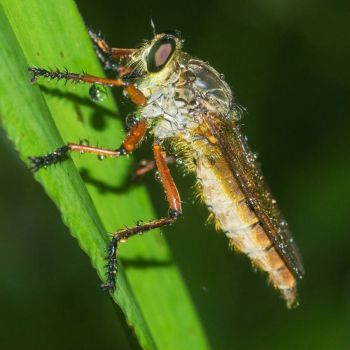 Why are you reporting this puzzle?
David posts on Facebook the most wonderful photo's of crocodiles and other wildlife from the Daintree Rainforest, Queensland, and always with a comment that makes me smile

Thought someone should share his work
this photo had the following comment:

"Oh la la did some same bedazzled bling was the thing. She dressed for the party painted with the midas touch and she didn't stop there, she was dressed to the max and wanted you to stare. It was a style show down and she was going to town. She was a pint sized powerhouse that dressed to impress, with a diamond embroidered gold dress. Robber fly."
How many accounts can a person have on Jigidi?

1 account; or 2 if you have a creative need for a second account - but this requires transparency in your profile descriptions that you hold both accounts. To trust each other and interact with our shoulders down and hearts soft, we all must know with whom we are communicating.

Read more about what to do if you have more than one account on Jigidi.