We're going on a cruise!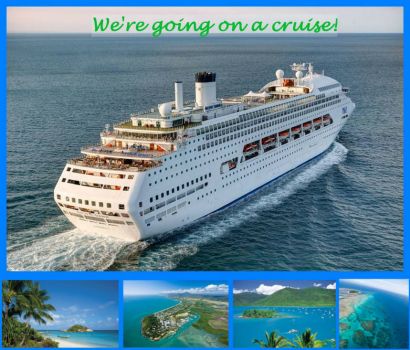 Why are you reporting this puzzle?
Chris & I are off on our first cruise next Saturday. It's a Navy Reunion trip with 8 other couples, and there should be lots of laughs! They were all in the same intake group of 15 & 16 year-olds in Sydney in 1960!
We depart from Brisbane & call into the Whitsunday Islands at Airlie Beach, then on to Cairns - where we meet 2 other couples for lunch, north to Port Douglas and then 450 km (280 miles) out around Willis Island on the Great Barrier Reef before heading back to Brisbane.

Willis Island's only buildings are a BOM ( Bureau of Meteorology) weather station and accommodation for the staff, which were badly damaged by Cyclone Yasi in Feb 2011. The island is only 9 metres above sea level and 500mt (1,600feet) long by 150mt (490 Feet) wide and the cyclone passed directly over the island - doing a lot of damage. It was out of action from Feb 2011 until Dec 2012 as it was rebuilt.
What is the filter for?

Some puzzles are shown behind a filter. These puzzles are within our guidelines but still is material of which some will take great offence. Read more about the reasons and workings of the content filter and how you can set your account up to either see or not see puzzles that are shown behind a filter.