Monterey Memories 2017. Smaller.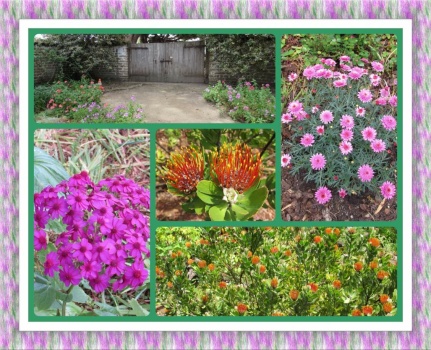 Why are you reporting this puzzle?
More from the beautiful garden at R L Stevenson House.

Top Left: The beautiful old wooden gate at the back of the stone walled garden.

Top Right: A gorgeous pink Marguerite Daisy in the garden.

Bottom Left: Another gorgeous Cineraria.

Middle and bottom Right: An Aussie Hakea flowering well. We see a lot of Aussie flowers in California, our climates are very similar.
Do you know how to save puzzles for later?

If you want to save a puzzle for later, you can bookmark it, and it will stay in your bookmarks – waiting for you ☺