Baby on board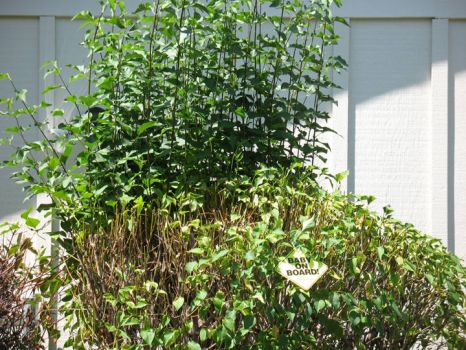 Why are you reporting this puzzle?
It doesn't look like much, but I had to stop pruning this lilac after it had bloomed because of a nest hidden in the back! Mentioned what I had found to my dentist and he told me I should put the 'baby on board' sign up so people would know why my lilac is going to look rather funny for the next few weeks!

Yes, they are blue jays, but I am NOT good with the idea of killing babies!