Ants at work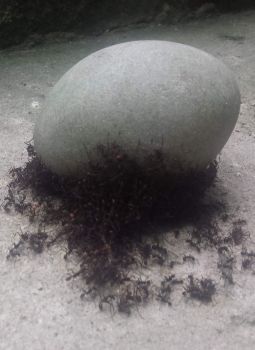 Why are you reporting this puzzle?
Once in a while the ants of this tropical specie are running out to look for food. In Brazil this is called "correção". They hunt everything which comes in their way, spiders, crickets, wasps. Sometimes they also come in the house helping cleaning up the walls from insects. But I have no idea what they wanted to do with this stone. They surrounded the stone for more than one hour bevor they decided to look out for other prey.
Are you a Jigidi Plus member?

When you become a Jigidi Plus member, you'll enjoy the completely ads-free Jigidi experience. Also, you directly support Jigidi and help us be as free as possible to make Jigidi even better every day.