Lawren Harris - Winter Landscape With Pink Houses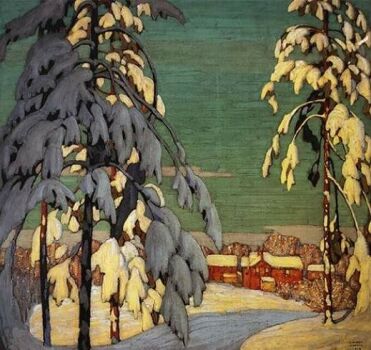 Why are you reporting this puzzle?
Lawren Stewart Harris (1885-1970) was a Canadian painter, best known as a leading member of the Group of Seven who asserted a distinct national identity combined with a common heritage stemming from early modernism in Europe in the early twentieth century.
Born: October 23, 1885, Brantford, Canada
Died: January 29, 1970, Vancouver, Canada
Periods: Abstract art, Art Nouveau
Are you curious about how do we review content on Jigidi?

At Jigidi, we celebrate what connects us and steer clear of divisive content because how we meet each other matters. It forms us. When we review the content, we use four 'lenses' and look for what the image or comment is most.