Working The Disney Magic!!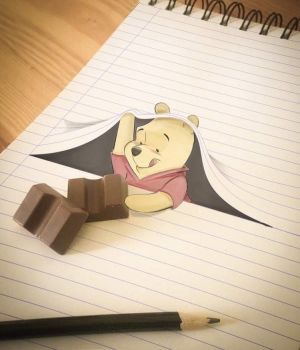 Why are you reporting this puzzle?
This piece, created by Italian artist Luigi Kemo Volo, creates masterful artpieces on a lined paper sketchpad to bring back some of your inner child. These optical illusions are years worth of practice. But these are not the only cards brought to the artistic table. Along with fun animated characters brought into the real world through major drawing and editing talent, the animated magic will never die!!