Ebony on sofa - 2019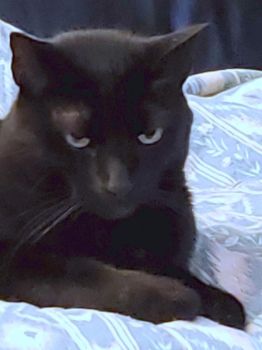 Why are you reporting this puzzle?
Ebony, our shyest cat, is very bonded with my partner, and spends a lot of time on the sofa with him. Ebony will let me touch or stroke him only when he's relaxed on the sofa, on the bed with me, or wanting me to feed him upstairs in the room where he spent his first weeks at our house. My partner can pick him up for a few seconds. Neither of us has succeeded in getting Ebony into the cat carrier.
How do you follow a puzzle creator?

Do you have one or more jigsaw puzzle creators on Jigidi whose puzzles you are always looking for? Then you might consider "following" them, which means you'll receive a notification upon their newest postings.