Emili Grau i Sala - Noia amb paraigua-1937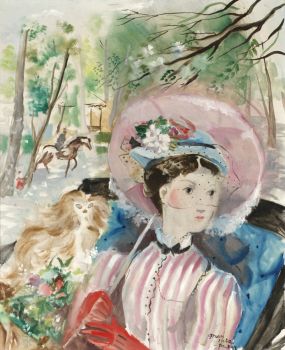 Why are you reporting this puzzle?
Emilio (Emili) Grau Sala, (Barcelona, 1911 - Paris, 1975) , was a Catalan painter who studied at the Art Academy of Barcelona, and then moved to Paris in 1932. Grau Sala was perhaps best known as a colorist in oil, watercolor and pastel as well as an illustrator. His works are fresh in color and freely drawn or constructed. In the French Salon "Comparaisons" he was a member of the group affiliated with Maurice Boitel, a painter in the art movement known as "La Jeune Peinture" of the School of Paris, associated with Bernard Buffet, Yves Brayer, Paul Collopmb, Daniel du Janerand and others.