Húsavík, Iceland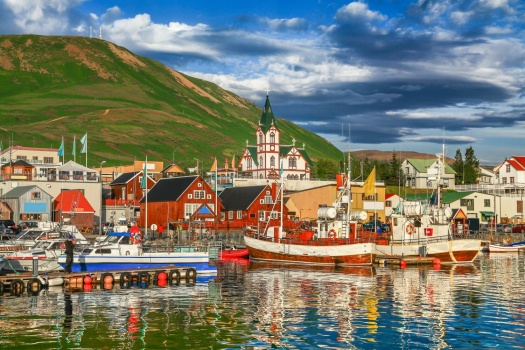 Why are you reporting this puzzle?
In Today's Daily Jigsaw Puzzle, we visit
Húsavík
in the northeastern part of Iceland, renowned as the "Whale Watching Capital of Iceland."
Húsavík, which means "House Bay," is believed to be the first Norse settlement in Iceland, established in the 9th century by Swedish Viking Garðar Svavarsson.
The town remained a small fishing village for centuries, its isolation fostering a unique culture and community.
The development of whaling industries in the 20th century brought Húsavík global attention. Its historical significance is showcased in the Húsavík Museum. In recent decades, the town has transitioned from traditional industries to tourism, leveraging its historical legacy, stunning natural environment, and abundant wildlife to establish itself as a prime destination in Iceland.
2,307 people live in Húsavík (by 2018 count) - what do you think, is it time for you to pay them a visit and explore this part of the world? Sure, it is!
Come along ♥