Hiking in the Cantabrian mountains of northern Spain #3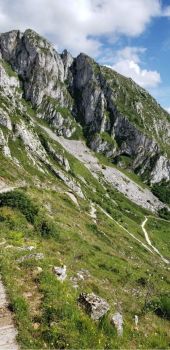 Why are you reporting this puzzle?
Can you bear my posting more of these scenic pictures? This was taken by our grandson, who is on an archeological dig in the Oviedo, Spain area. He went on a hike with some of his fellow 'diggers' over the weekend.
Do you know how to save puzzles for later?

If you want to save a puzzle for later, you can bookmark it, and it will stay in your bookmarks – waiting for you ☺