equine vs cattle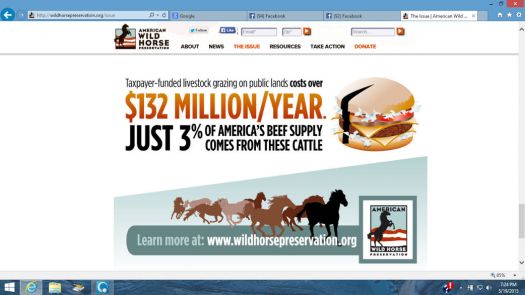 Why are you reporting this puzzle?
Save our wild mustangs and burros. Find Tina Wooten on FACEBOOK, for all you need to know, Stop our horses from being sold to Canada and Mexico for slaughter. Our horses are loaded with shots made from chemicals you do not want in your dogs food, much less people food
Are you a competitive or more a meditative solver?

You can adjust whether to have the timer show or not when you solve your puzzles. You'll find how to in our puzzle player guide.