GinaMarie: A Last Farewell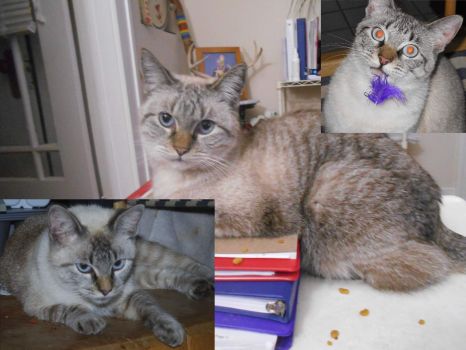 Why are you reporting this puzzle?
Last evening GinaMarie left me, the other West Texas Kids and Scallywags Squads to make her transition to the Rainbow Bridge. I whispered in her her to take snuggles, love and best wishes to all her friends, brothers, sisters and her Jigidi pals that have gone before her. As sweet as she is and was, I know they have all been delivered.

She had lost some weight over the last year or so, but did a rapid nose dive over the weekend.
She joined my family September 26, 2010. She and a yellow tabby bro, that Mama G named Toe were adopted by to guys on the other side of me. When the moved back to town the took their 2 pugs with then and left the 2 cats. There is no accounting for some people. Mama G had seen her and fed her some as she waited for her people to come back then on the 26th she made her way to my house. There was a thunderstorm coming and Mama G asked if I'd take this sweet little wonder for the night. I said no, that if she ever came into my house she was there forever... and she always will be,

Love you so much, GinaMarie! My pillow was very empty last night. You see she always claimed the top half. Enjoy romping with all your friends and being whole and happy. You will live forever in my heart.
More jigsaw puzzles in the cats category
1:57
liertje1978
18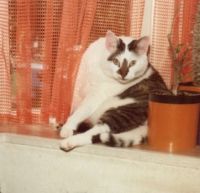 1 May 2020 - 10 July 2016