Tbilisi, Georgia, Europe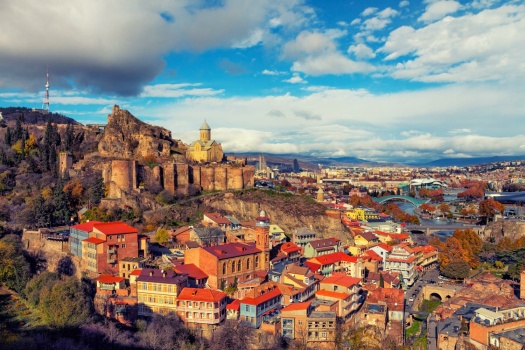 Why are you reporting this puzzle?
In Today's Daily Jigsaw Puzzle, we visit
Tbilisi
, the capital of Georgia, Europe. Tbilisi lies on the banks of the Kura River and is surrounded by mountains on three sides.
Tbilisi was founded in the fifth century. The city is close to the Silk Road, a significant trade route active from the second century until the mid-15th century. Beyond trade, the Silk Road played a central role in societal interactions between the East and the West during this period. This all made Tbilisi attractive among various global powers, and the city has served as the capital of various Georgian kingdoms and republics.
Today 1.5 million people live here, and should you visit, you get to enjoy
beautiful, historic architecture
and a subtropical climate. And maybe
a khachapuri Adjaruli
?