My Orchids. Smaller.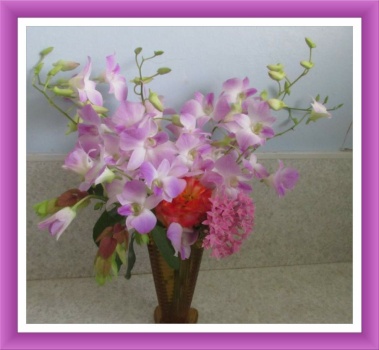 Why are you reporting this puzzle?
The orchids I shared a while back were nearly finished and I had a few more flowers coming, when Julian remembered I had a plant on a back tree and he found me LOTS more flower spikes. These are Dendrobiums. Also some pink Pentas, probably my last rose for the season, Tequila Sunrise, and some Shrimp plant.