Bonga-Bonga Man Breaks Record!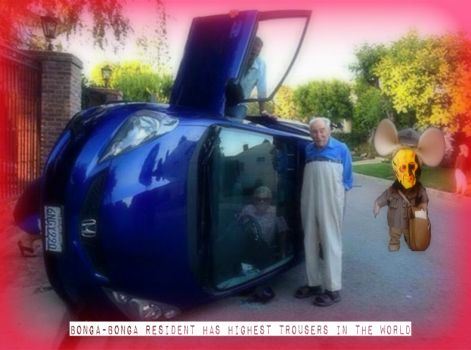 Why are you reporting this puzzle?
Here we see Mr.Buckingham 'Palace' Bugosi, posing alongside his parked car (and his parked wife), after a pleasant drive through the peaceful suburbs of Bonga-Bonga......
Buck has been honoured with the proud distinction of being the man with the highest trousers in the world - no mean feat for am unemployed layabout!
His wife Gladys, was also celebrating, having finally obtained her drivers licence after 55 years on the road.......
Are you looking for something particular?

Did you know you can select specific themes of jigsaw puzzles on Jigidi? We have 10 main categories with countless subcategories. Dig in to find your favourites ☺