Aboard The Bonga-Bonga Expresso......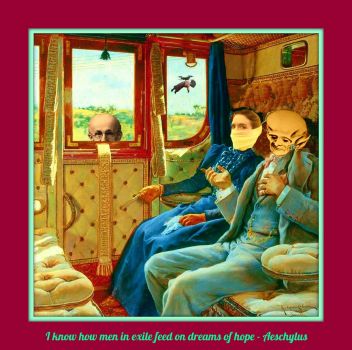 Why are you reporting this puzzle?
Well here am I, aboard the Bonga-Bonga Expresso as it whizzes through the desolate frozen landscape of Siberia. Mrs.B was permitted to accompany me as far as the border with Mongolia, but could pass no further, as she remains in exile along with the rest of my family.
Uncle/doctor Adonis B Bugosi hung on bravely to the outside of our compartment door, in a desperate attempt to escape his detention. He suddenly disappeared from view as we crossed Lake Baikal, which is the deepest lake in the world. I hope he didn't get wet.
And sweetlittleoldgranny escorted us as far as the border, unable to utter a single word.

It remains for me to issue a wish for the future liberation of 'The Bonga-Bonga 13'!
How many accounts can a person have on Jigidi?

1 account; or 2 if you have a creative need for a second account - but this requires transparency in your profile descriptions that you hold both accounts. To trust each other and interact with our shoulders down and hearts soft, we all must know with whom we are communicating.

Read more about what to do if you have more than one account on Jigidi.