And not a skate key in the bunch
And not a skate key in the bunch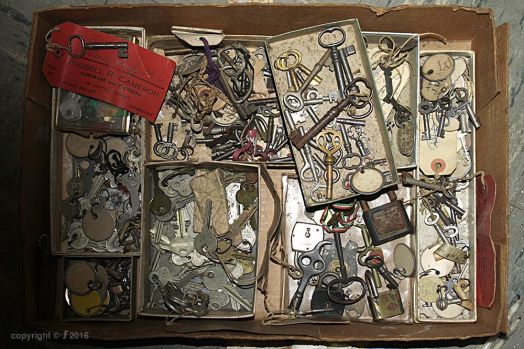 Why are you reporting this puzzle?
The entire box is keys, most of them with labels attached indicating what they once opened. They're my grandfather's collection. (I recognize the handwriting.)

However this does constitute an entry to this week's Theme: Toys and Games. A key ring with several keys was my favorite birthday gift for 3 and 4 year old children for many years. Children love having tools just like Mommy and Daddy -- and Fisher Price king-sized colored plastic keys have nothing on the real thing!