Unwelcome arrival: Cowbird male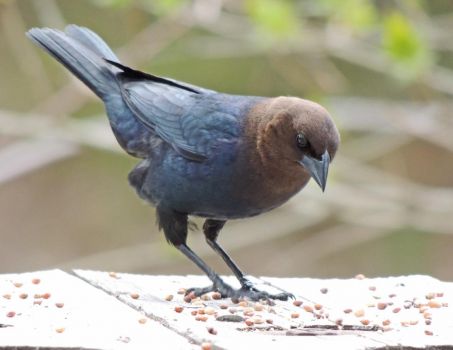 Why are you reporting this puzzle?
A pair of Brown-Headed Cowbirds appeared this week. These are nobody's favorites - they're parasitic nesters, laying eggs in other birds' nests to be raised by them, often crowding out or killing other nestlings.

The female was with him, but she flew off before I could get a picture of both of them. The female is difficult to recognize except for the experienced birder - she's brown, with absolutely no identifying characteristics except for her size and bill shape.

For a picture of a male and female side-by-side, see my April 2014 posting at:

https://www.jigidi.com/puzzle.php?id=VPWMLPC7

Note that they appeared three weeks earlier that year!