deadly beach apple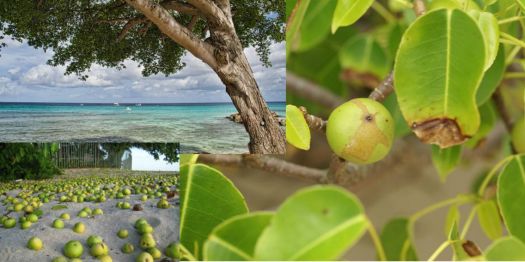 Why are you reporting this puzzle?
sorry all, I can't find Bonnie's original post - this tree burns with sap, creates poisonous smoke if burned, gives a rash from the leaves, and the fruit is deadly.

It grows in the tropics - I can just imagine lying under it to enjoy some shade.

DON'T!