Compound off Two Great Inverted Retrosnub Icosidodecahedra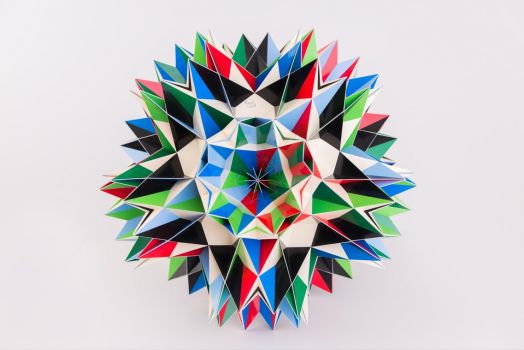 Why are you reporting this puzzle?
This model I made as a tribute to Magnus Wenninger. As it so happened I finished the model exactly one year after he passed away. I started in March 2017 and finished Februari the 17th the next year. The construction took about 222 hours (which is derived from timing one twelfth and multiplying by twelve). But I actually spent more time on the model, since I had to fix some mistakes with the colouring and I had to prepare prints.