BALLPOINT PEN v's PHOTOGRAPH!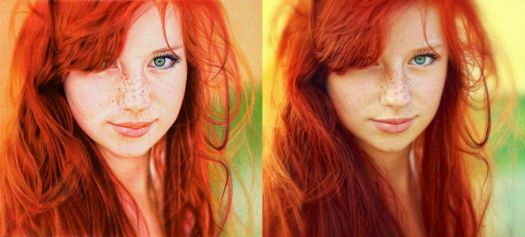 Why are you reporting this puzzle?
On the Left: Samuel Silva's ballpoint pen art
On the Right: Kristina Taraina's photograph

For his "Redhead Girl," based on the photograph by Russian photographer Kristina Taraina, he used seven different colored ballpoint pens which took some 30 hours to finish. To create such vibrant colors, Silva "cross hatches" in layers to give off the illusion of additional hues and depth.