Two of the abandoned cats we used to feed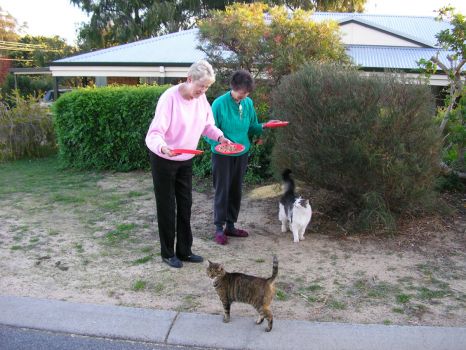 Why are you reporting this puzzle?
These two came to my front door every afternoon at 4.30pm ready for their dinner. Pictured are Black & White and Feral (we gave them all names). There were five cats in total we always fed in our next door neighbour's front yard because Blackie (another one) was timid and always hid under Kaye's car. Me in pink top and my sister, Maureen, in green.