Kuranda Scenic Railway in Queensland, Australia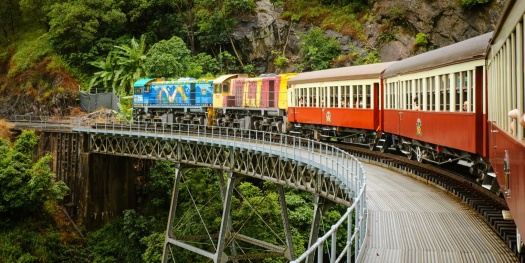 Why are you reporting this puzzle?
Today we travel with
Kuranda Scenic Railway
in North Queensland, Australia.
Over the course of one and a half hours (and about 37 kilometers), the train takes us through a rainforest, tropical mountain ranges, and cascading waterfalls as it runs from the coastal city of Cairns, Queensland, over the Great Dividing Range to the town of Kuranda on the Atherton Tableland.
The train has been in service for more than 100 years. And today, it's your turn to embark on this adventure -
let's go! ♥
Do you know how to save puzzles for later?

If you want to save a puzzle for later, you can bookmark it, and it will stay in your bookmarks – waiting for you ☺