Tres: I'm trying to play Rudolph ... but ...
Why are you reporting this puzzle?
Really I got started harassing sister Gracie and this time she got mad. Really mad and chased me and my nose got in the way of her claws!
Cats!!! There is the old saying that Cats Have An Office Staff. True, but have you ever noticed the initials? CHAOS!!! How apropo!
Merry Christmas, all!
More jigsaw puzzles in the cats category
0:40
jennylmoon
11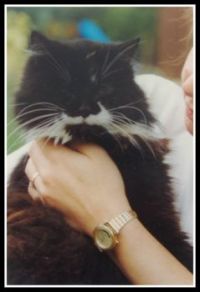 5 September 2018 - 28 June 2015