summer solstice sunset local times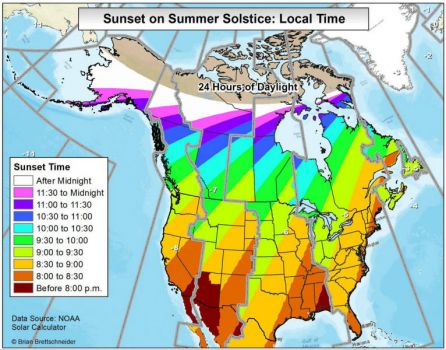 Why are you reporting this puzzle?
The time when the sun sets is determined by your longitude; in the east part of your time zone, it's earlier than when the sun sets in the west part of your time zone.

It is also determined by your latitude; the further away from the equator, the longer your daylight hours in summer and the shorter they are in winter.

That's why we see the 'pattern' on this graphic that we do.