Postage Costs decreased/Delivery speed improved!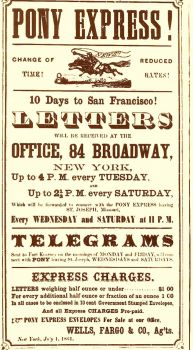 Why are you reporting this puzzle?
On October 26, 1861, San Francisco was in direct contact with New York City. On that day the Pony Express was officially terminated, but it was not until November that the last letters completed their journey over the route.