This is the place where North Sea and Nieuwe Waterweg meet (river to Rotterdam -> Germany, actually the river Rhine / Rijn)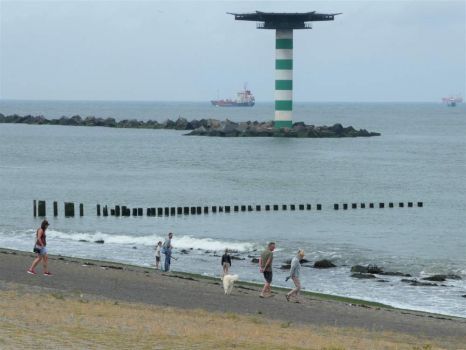 Why are you reporting this puzzle?
Lots of people come here to see the big ships pass.
There is a big parking lot and a little café with a terras, where you can sit out of the wind (always blowing here!!!) and eat and drink while you look at what's going on .....

The entrance of the Nieuwe Waterweg from the North Sea is made clear by the big 'pole' you see. Green on this side; red on the other side of the river.